Pre-mixed DIY Beeswax Food Wrap Bar: Make your own Beeswax Wraps
7% Discount Code (Minimum 2 Products): DAT2H0JX9S1A
10% Discount Code (Minimum 3 Products): V5NQ51TSDTC
EASY: Our pre-blended DIY Beeswax Wrap bar allows you to make your own Beeswax Food Wraps without the mess

PRE-MIXED: Our DIY Beeswax food wrap bar is blended with just the right mixture of pure beeswax, jojoba oil, coconut oil and tree resin

MAKES 20+ BEESWAX WRAP SHEETS: A Pre-mixed DIY Beeswrap bar will make more than 20 sheets of wax wraps, saving you tons of money over the store bought brand

NATURAL ALTERNATIVE: A sustainable alternative to plastic wrap a DIY beeswax wrap can be used to wrap up cheese, fruit, vegetables, and bread and more
We've already done most of the work for you with our perfect blend of wonderful USA beeswax, jojoba oil and rosin melted into a simple to use bar. Beeswax food wraps are a perfect alternative to plastic wraps and single use plastic bags and can be used over and over again! Perfect for your child's lunch or to create a snack bag!
How to Make Your Own Beeswax Food Wraps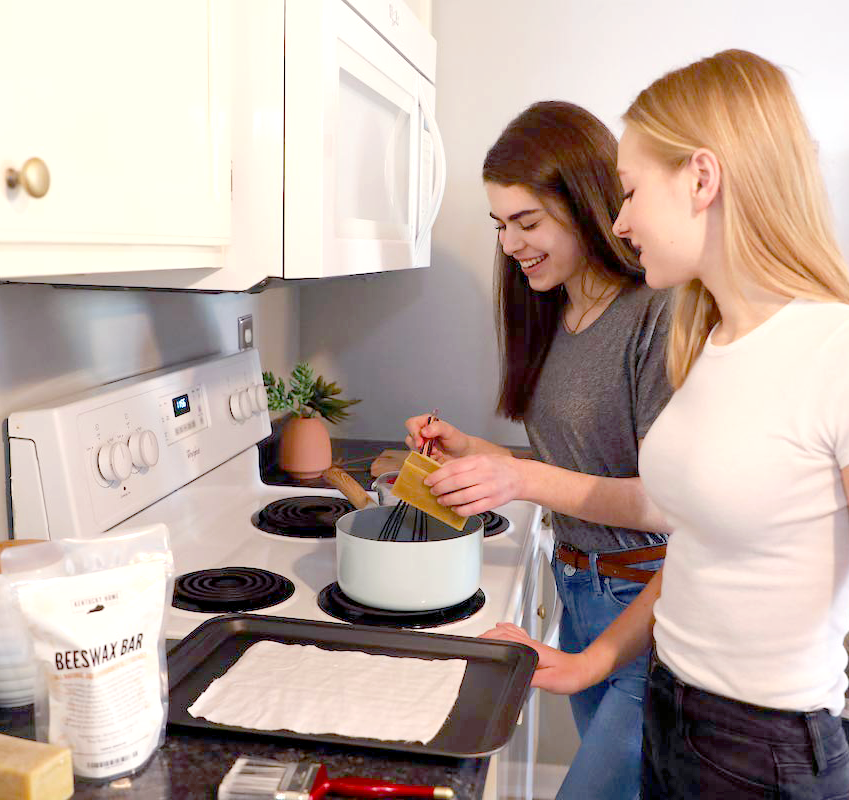 Ingredients Needed:
DIY Beeswax Food Wrap Starter Bar

Fabric squares cut to your preferred size, thin fabric is best

Paintbrush (that you don't mind using JUST for your DIY wraps!)

Baking sheet
Step One:
Heat stove and place Beeswax Starter Bar in double boiler pot. Heat until melted, stirring as needed.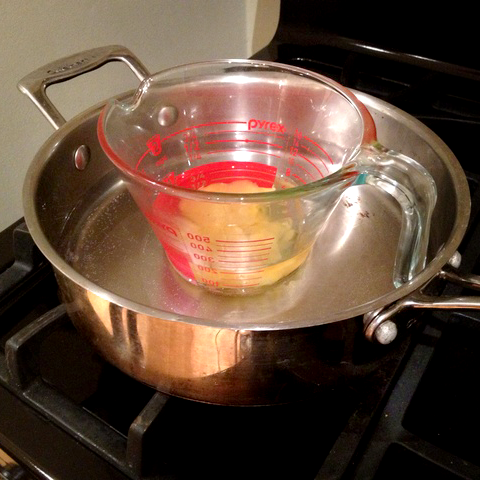 Step Two:
Use paintbrush to spread wax mixture onto your fabric square. It should soak the fabric all the way through, so both sides are getting "waxed".
Step Three:
Place in oven heated to 250 degrees to melt entirely, be sure wax covers the entire surface, and all the edges to prevent fraying.
Step Four:
Remove from oven when evenly distributed and heated.  Hang over a wire hanger to let it dry and then your wraps are ready to use.  Congratulations on using less plastic in your daily life!